About Lake of the Woods, Virginia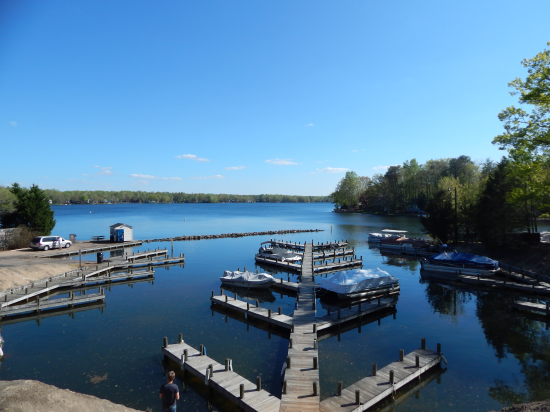 Lake of the Woods is located at the northern tip of Orange County, Virginia. Established in 1967 by the Virginia Wildlife Club as a weekend getaway resort, Lake of the Woods has evolved into a bedroom community with over 7,000 residences and hosts a 18 hole Golf course. In 1972, The Lake of the Woods Association, Inc. became responsible for the community.
Currently, Lake of the Woods covers over 2600 acres, 4,200+ lots, and 41 miles of paved roads. If you are looking for waterfront lots or homes, look no further. LOW has over 850 lake view lots stretched over two man-made lakes. The 500 acre main lake allows for multiple use watercraft, has two marinas, seven lake access areas, and eight sandy beaches. Keaton's Lake, also known as the Fishing Lake, encompasses 35-acres and has one public launch area and one sand beach.
Peace of mind is yours by living in a gated community with its own 24 hour contracted security team. Furthermore, Lake of the Woods Volunteer Fire and Rescue, Inc. is there 24 hours a day if needed. The robust Neighborhood Watch Program (NW) coordinates with Orange County Sheriff's office and is registered with the National Sheriff's Association.
For a commuter, LOW is the ideal spot for your family. LOW is located just 18 miles east of Route 29, 15 miles west of Fredericksburg, only 70 miles south of Washington D.C., and 60 miles north of Richmond. This very centralized community has a robust interactive culture and over 40 active clubs to keep you active throughout each season. Come see why Lake of the Woods needs to be at the top of your home shopping list!